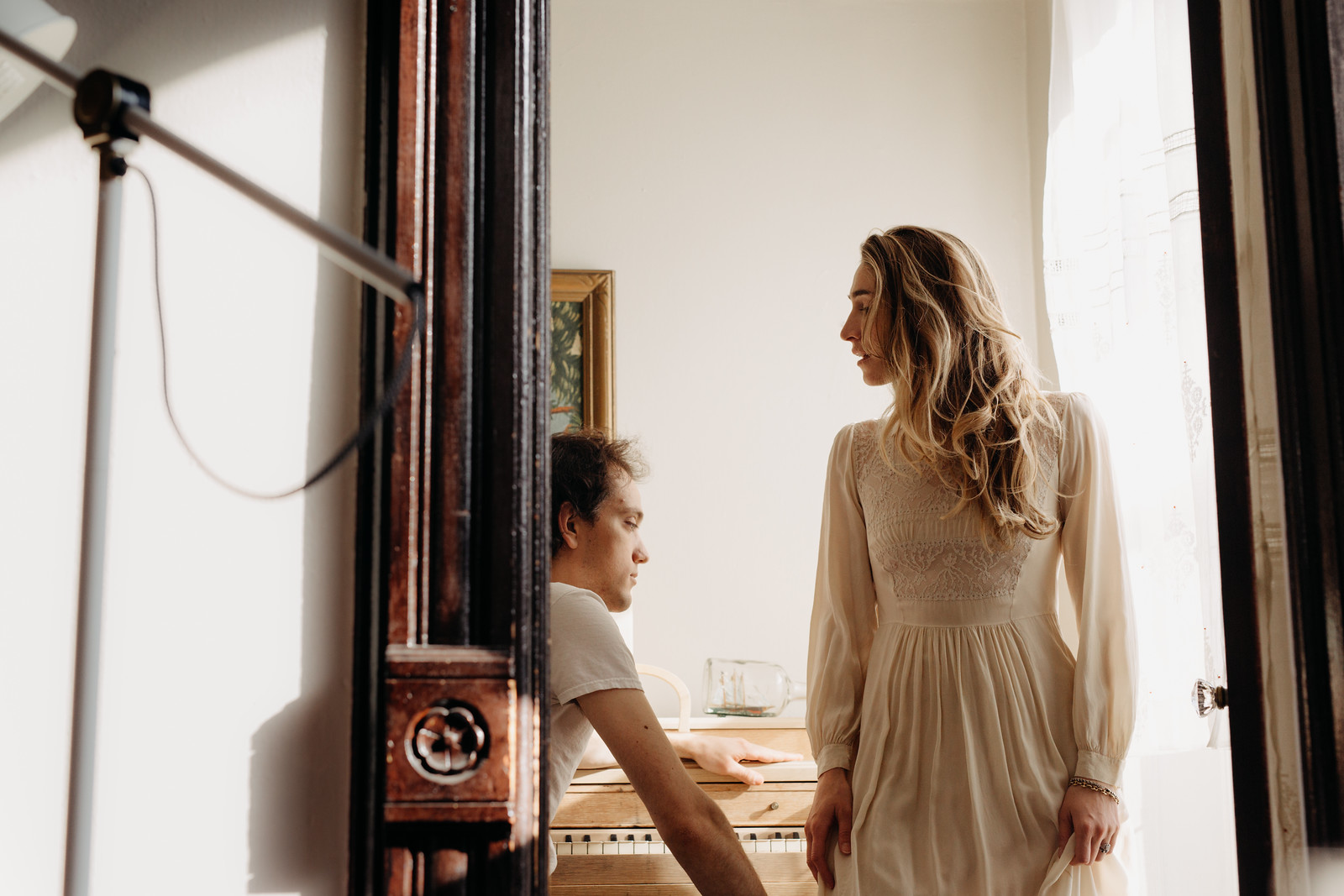 Tanbark began in 2011 as a long-distance songwriting collaboration between Chloe Nelson, who was studying art history in London, and James Jannicelli, a musician in Minneapolis. By 2012, they were both in the Twin Cities, where their country and folk-inspired songwriting and close vocal harmonies began to form the basis of their sound.

In 2014, Tanbark headed to Los Angeles to team up in the studio with Trevor Welch. Their resulting debut, "Write Soon," brings together the bareness of the duo's acoustic folk sound with a fuller, pedal-steel-and-Telecaster country sound.

After relocating to New York City later in 2014, Tanbark quickly found their place in the thriving Brooklyn music scene. The material for their next album started to come together, and in 2017, they enlisted engineer and musician Sam Owens (Cass McCombs, Blonde Redhead) to help bring it to life.
The resulting nine songs explore themes of innocence and desire against a Laurel Canyon backdrop of pianos and guitars. Nelson's rich, delicate vocals anchor the sound as the arrangements move between Fleetwood Mac-pop and Neil Young-folk. The album, "Tanbark," was released on May 31, 2019.
"Move over, Voltaire — here, your intellectual match and oft-overlook partner Émilie du Châtelet receives her salute. With an unhurried gait that recalls Fleetwood Mac's folk-pop glory days, the Brooklyn duo Tanbark pull off the near-impossible, turning this tribute to an 18th-century French mathematician into something breezy, bouncy and not the least bit overly academic." - Rolling Stone
"…pristine production and playful harmonies between Nelson and Jannicelli, reflecting the coolness of Tom Petty with the sheer honesty of Neil Young, not to mention a bit of Fleetwood Mac thrown in for good measure…they create a timeless, folk-soaked world and invite their listeners to experience it together." - No Depression
"Indie folk duo Tanbark evoke waves of poignant nostalgia and reflection in their new Sam Gurry-animated stop motion video "Promise to Send," immersing us in a comforting dream from long ago and far, far away." - Atwood Magazine
Subscribe to our Tanbark newsletter!